Food4x4Adventure – Tour Operator
Tours and Safari South Africa Cape Town, Botswana, Namibia incorporating great food. We are a tour operator and hospitality company based in Cape Town South Africa with over 15 years' experience.
Plan Your Perfect Trip With Us
Enjoying the great African outdoors touring combined with great food. Let us, your expert tour operator,  help you to take the road less travelled. Its all about the journey – the destination is the cold beer on the other side!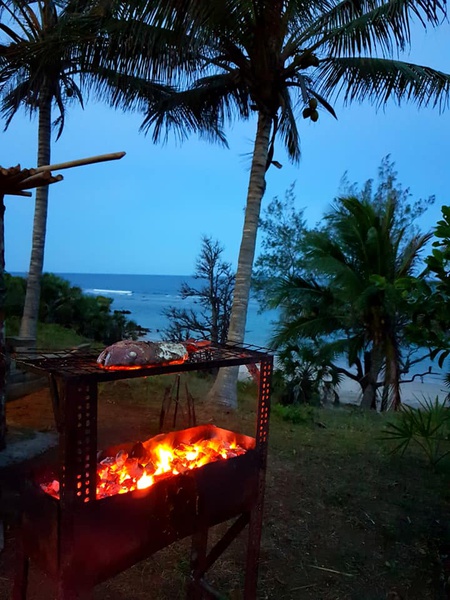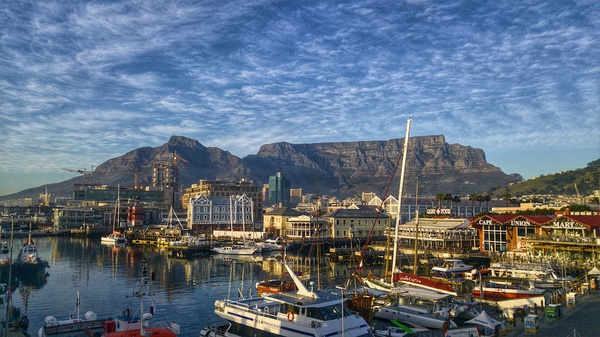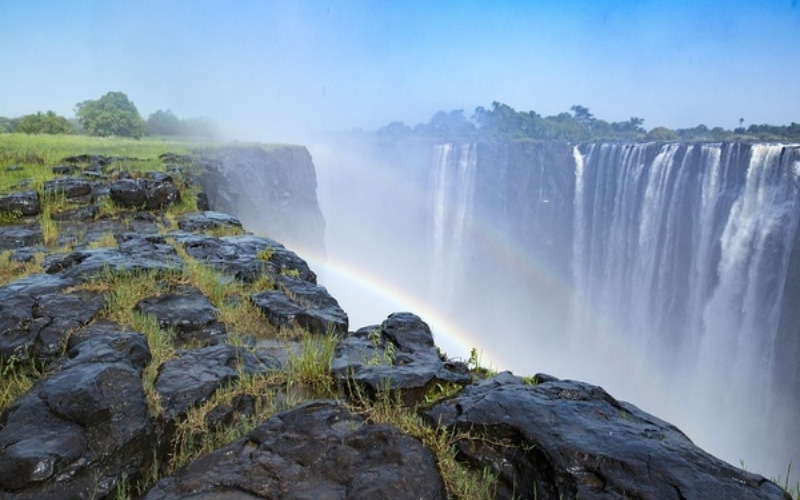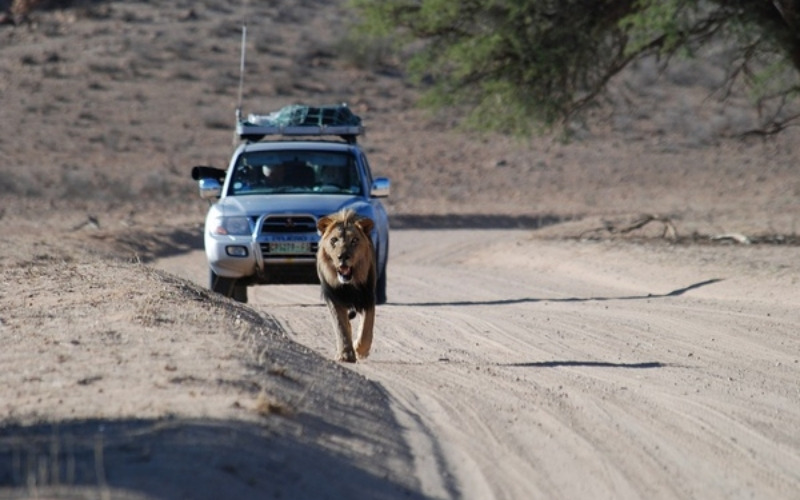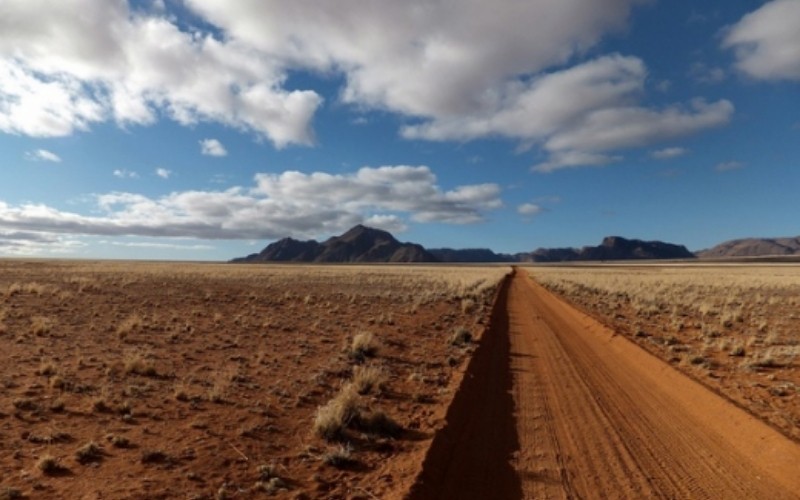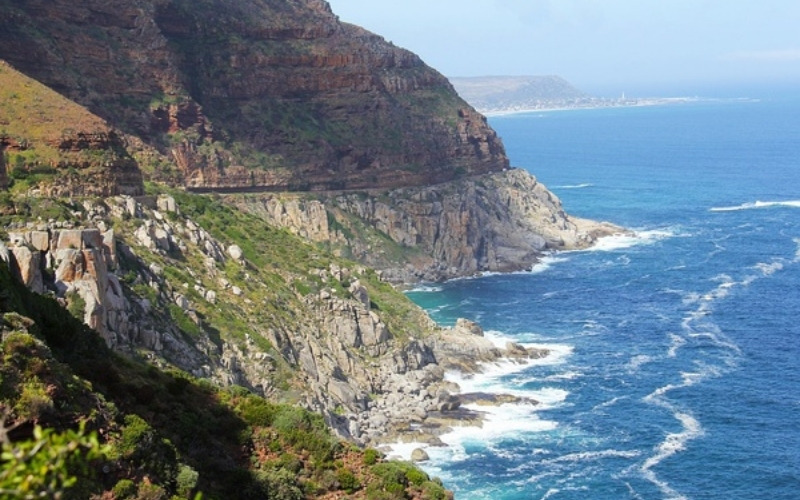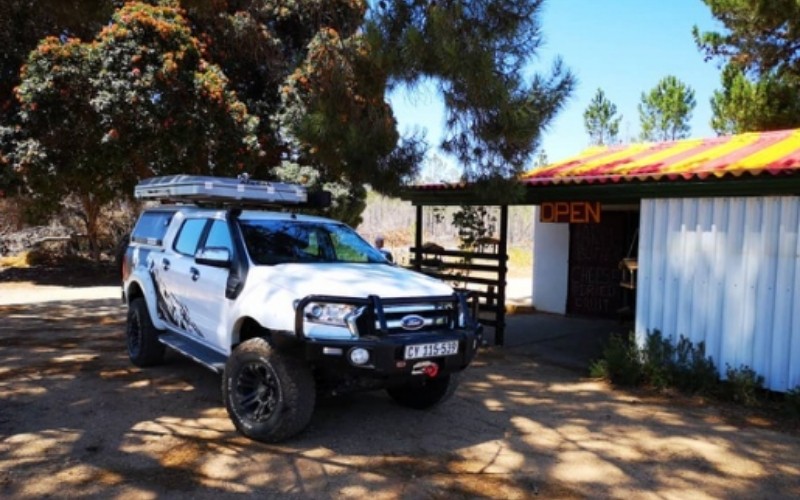 Africa Is Waiting For You
Southern Africa Safari Tour Operator
We pay attention
Your wishes and desires are important to us. We make it our priority to listen to your ideas and suggestions when putting together a personalized itinerary for your dream holiday. You won't have to search for tour operators in South Africa, anymore.
We are the tour operator experts
Our tour company will only recommend products and services we have first-hand knowledge of. Our team don't just live and work in Africa but have travelled the continent extensively. We are on-site and keep track of the latest developments which we can subsequently incorporate into our itineraries – even at short notice.
We are right there where you need us
Our safari and trekking operations office is conveniently situated in Cape Town. Before you embark on your trip, our team will meet you to discuss your itinerary and answer any last questions you might have while providing you with up-to-date tips and information. We are here to assist you and if things get serious, we are available 24 hours a day, 7 days a week. 
Why Food4x4Adventure
With over 15 years' experience as a tour operator traveling in Africa, we are backed up with 20 years' experience in the catering and hospitality industries. Our registered guides are qualified in their field, as well as being very competent chefs, they are also fluent in English, German and Dutch. The safaris we provide are aimed at smaller groups from 2 to 6 people this giving you our fullest attention and making your safari a memorable adventure. Our Safaris are conducted in fully equipped 4×4 that
Personalized service & competitive prices
Food4x4Adventure is small enough to care and provide you with personalized service but big enough to offer you competitive prices. We love and live for Africa. Whether we were born here or made Africa our home away from home, we at Food4x4Adventure are all united by the love and passion we share for the continent, its animals, landscapes, people and cultures. A love we, as a tour operator, long to share with you.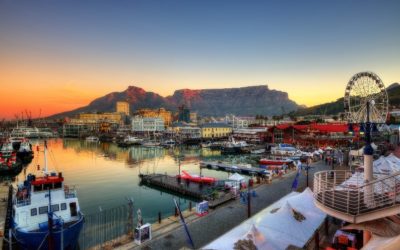 Where Do You Want To Go? Cape Town, Kruger Park, Kgalagadi, Ai-Ais Richtersveld, Victoria Falls,...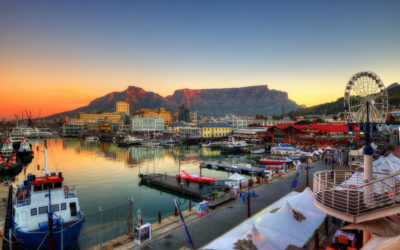 Tailor-Made Tours & Safari South Africa Cape Town Customise Your Holiday To Southern Africa Where Do You Want To Go? Cape Town, Kruger Park, Kgalagadi, Ai-Ais Richtersveld, Victoria Falls, Botswana, Namibia. If you are a first-time visitor or a seasoned traveller...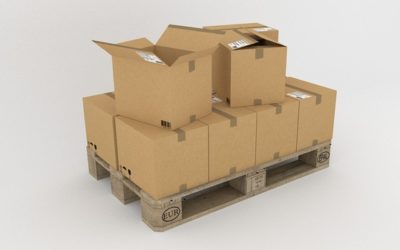 Food4x4Adventure Transport can delivers your goods to their destination locally with in the Western Cape ensuring that your freight is delivered on time every time. At Food4x4Adventure Transport, we understand that we not only carry your freight with us, but your...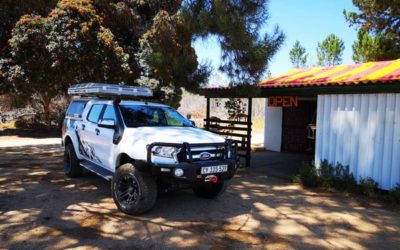 People Moving People It's the people that truly set Food4x4Adventure apart from your typical, run-of-the-mill airport shuttle service. At Food4x4Adventure, our people are focused on one thing: delivering a superior airport shuttle experience to each and every one of...
Allow Us To Organize Your Cape Town Safari
Planning a Cape Town safari, whether for a honeymoon, family vacation, or solo travel experience, might seem daunting, but it does not have to be. At Food4x4Adventure, we think that African adventures are about more than just the destination, and that the people you encounter along the route make your trip even more unforgettable. We are the folks that will be there for you every step of the way on your epic adventure. We are deeply committed to making your trip to Africa one-of-a-kind and life-changing. The beauty of  it all is that we are able to fulfill your desires.
Show More
Experienced Tour Operator In Cape Town
The Mother City is one of the most multiracial and active towns in South Africa. Cape Town, a city confounded with abundant natural beauty, complements its numerous Mother Nature bounties by its diversity and intriguing metropolis on its own accord. Cape Town's great weather year-round provides it with popularity  amongst wine enthusiasts and beach lovers alike, from the heights of Table Mountain to the stunning lengths of coastline. Its world-renowned Green Point Park and Kirstenbosch Botanical Gardens complement these natural wonders well. The neighboring Boulders Penguin Colony is well-known for its charming but raucous jackass penguins.
Cape Town, a proudly cosmopolitan metropolis, combines Afrikaner, European, and Native insight in an exhilarating mix of musical, architectural, and gastronomic influences. The vibrant Bo-Kaap neighborhood symbolizes this, although the City's eclectic roots may be found in every restaurant, bar, and store. Museums like the District Six Museum and the South African Jewish Museum, on the other hand, provide more measurable information. Visits to the famous wine districts like Stellenbosch, watching the whales in Hermanus shoreline and experiencing the majestic beauty of the Clifton Beaches, seeing the delights of the Garden Route – a scenic drive in South Africa – are all day excursions from Cape Town.
What Distinguishes Food 4×4 Adventure As The Greatest Cape Town Safari Company?
Safari business with years of experience. 
We have been a luxury African travel expert for many years, with over 20 years of first-hand knowledge and understanding of every destination we provide, every property we propose, and every activity we propose. Food 4×4 Adventure  would never recommend something we have not personally tried. We have not only lived in Africa for a long time as a small owner-run specialized safari tour operator, but we have also worked in the sector in a number of countries, getting that all-important, in-depth experience and expertise of places and safari camps or safari operators.
Knowing what kind of safari clientele each camp typically receives, whether huge tour groups, "checklist" first-time safari-goers, professional photographers, or safari purists. Trip Advisor, Google, and self-promotional marketing materials cannot tell you how static camps' activities are or the unique quality of their guides and guiding techniques or ethics.
Safari Company That Is Friendly.
The excursions we design are opulent and exclusive, but the advice we provide is practical and heartfelt. When you book a safari vacation with Food 4×4 Adventure, your dedicated travel consultant will be with you every step of the way, from initial ideas and itineraries to pre-departure and post-trip assistance. Our personal Cape Town Safari service and attention to detail are legendary.
Inspiration For African Travel.
People frequently have a broad vision of where they want to go and what they want to see. But, more often than not, we can propose options that are further off the beaten track or fly under the radar of the larger, more generalist travel agencies, allowing you to realize your greatest vacation goals. The most popular sites are not necessarily the greatest options, and based on your expectations, we always give alternative ideas that will make your vacation genuinely unique and exceptional.
What distinguishes a genuinely excellent guide is their attention to detail, sense of humour, story-telling skill, and absolute adoration for the bush and Africa in general. Their excitement should be contagious, infecting everyone within hearing distance, and their genuine regard for the animals should be shown in everything they do. These characteristics boost an encounter from enjoyable to unforgettable. A field guide with these traits will confidently take you into the wilderness, not lecturing but providing an engaging experience centered on your unique aims and desires. This will assure your complete comfort and engrossment while you explore the numerous wonders of the African bush.
Selecting An Operator.
Travellers in Africa confront a mind-boggling choice of organized tour options, with the only challenge being which one to choose. The single most critical aspect for your safari is a good operator, and it is worth spending time fully studying those you are considering. At the budget level, in particular, you may come across operators that cut costs, so choose a trustworthy outfit. There are several high-quality firms with proven track histories. Before travelling to Africa, do some research (the internet is a place to start).
Be sceptical of pricing quotations that appear to be too good to be true, and do not hurry into any bargains, no matter how appealing. Take the time to thoroughly review the itinerary, clarifying what is anticipated and planned for each leg of the journey. Make certain that the number of wildlife drives each day, as well as the starting and finishing dates and approximate hours, are included in the written contract. You can rely on Food 4×4 Adventure to offer you a memorable Cape Town Safari.
How To Select The Best Cape Town Tour Operator
When selecting a reputable Safari tour operator, research goes a long way. Finding the correct tour operator may be a simple procedure if you enquire about safari methods, quality control, travel schedules, and the top African destinations. The inherent advantages of travelling with an African Safari operator makes it the superior choice for most travellers, particularly if it is your first time on a Safari trip. Choosing a quality Safari operator, on the other hand, is critical. Spend time studying and comparing choices beforehand so you are not pressured into making impulsive decisions while arranging your African vacation.
Show More
Given the abundance of tour consultants headquartered in Africa and elsewhere, you must decide on those which fit your requirements and precise standards for a fruitful trip.
To begin with, the ideal choice is determined by four fundamental elements: 1) the standard of the Safari experience provided; 2) the cost of the Safari experience; 3) the amount of time that is available for the Safari, and 4) where in Africa you wish to go on vacation.
Safaris Of High Quality That You Can Rely On
The most important element of the planning process is making sure that your Safari consultant you choose provides the best quality African vacation experience! This is especially crucial when selecting a low-cost tour operator because the goal is to save money without sacrificing quality. We provide both low-cost and high-end African safaris at Food 4×4 Adventure.
What Makes Food 4×4 Adventure An Excellent Safari Guide?
When going on a safari excursion, there are various people that will greatly enhance your experience. The modest African Safari tour operator guide is one of these. Like anything else in life, some people are better than others at what they do. Having said that, the majority of the safari guides are excellent. Some guides, on the other hand, are outstanding. What distinguishes a great tour guide? This is a challenging issue to answer since the distinction between a good guide and an extraordinary guide is frequently found in the intricacies of a skilled hand. The most important features are not necessarily talents, since most guides have them, but rather personal attributes of the individual.
Many guides and even visitors are unaware that going on Safari is about more than just facts about animals or the wilderness — books and the internet provide enough knowledge. While the occasional fact or figure on a game drive is certainly intriguing, what everyone really wants is something you cannot find in a book or online — a truly wild African trip. Enter the priceless nature of a voyage to the enormous unknown depths of the 'Dark Continent,' a location alienated from the monotony of Western civilization, balanced with the contrasting luxuries of five-star cuisine and housing that caters to every comfort.
Your guide will be the difference between a pleasant trip to the bush and an outstanding bush adventure on such an expedition. The significance of your guide to your experience cannot be overstated. All guides must be able to speak well, be pleasant, personable, knowledgeable, professional, attentive, and environmentally conscious. These fundamental characteristics are required for every worthwhile Safari trip.
It Is Critical To Consider The Activities Food 4×4 Adventure Provides.
Examining the sorts and quality of activities available on Cape Town Safaris is a useful litmus test for distinguishing between excellent and poor operators. Most Safari operators offer basic game drives in the price of their Safaris, with some offering extras like night game drives and wildlife walks. If you have already gone on safari, choosing an operator that provides new and exciting activities might be a deal breaker.
If you have a particular interest in certain activities or themes, keep this in mind while looking for tour operators – you will be amazed at the variety of great activities available to travellers on African Safaris. There are Safaris for bird watching, wildlife photography, canoeing, strolling, sailing, tracking animals, volunteering, and assisting with conservation programs, to mention a few.
If you are a high-energy visitor looking for terrific excitement, a Safari that solely provides game drives in an enclosed Safari vehicle will not meet your needs. Compare Safari companies who provide off-road 4×4 wildlife drives in open Safari vehicles, as well as other adrenaline-inducing activities.
We Work With You To Make Your African Safari Unforgettable.
Your chosen operator must visit the locations where these activities take place and include or cater to these activities. If you do not check to see what activities the Safari operator provides and where they are offered, you can miss out on some outstanding moments. Even if the activities available at one of the locations are not included in the trip program, a good operator should be ready to make time adjustments and assist with bookings and transport arrangements. Experienced Safari tour operators frequently include free time for travellers to partake in suggested activities if they request that.
Contact us today. Our team of consultants is looking forward to assisting you. Follow us on Facebook and give us a call. We would love to give you an affordable quote today.  We are here to serve you. You can trust us to deliver on our promises.